"The Return of Apostolic Order"
The Official Seal

First African American Indian Archbishop registered in the State of Texas
Most Reverend, Fr. Bobby Land Jr., Ph.D., J.D., Metropolitan See

"A prayer for the Laity, Civic leaders, Spiritual leaders, Men and Women of God, Professors
of religion, Pastors, The Apostleship, Suffragan Bishops, Bishops, and Archbishops around
" Remember me, O my God, concerning this, and wipe not out my good deeds that I have done
for the House of my God, and for the offices thereof ". Nehemiah 13:14
" I exhort therefore, that, first of all, supplications, prayers, intercessions, and giving of thanks,
be made for all men; For Kings, and for all that are in authority; that we may lead a quiet and
peaceable life in all godliness and honesty. For this is good and acceptable in the sight of God
our Savior".

St. Paul's Epistle to St. Timotheus
St. Land Temple Society Chapel, Monastery, and Oratory

Most Reverend Fr. Bobby Land, Jr., Ph.D., J.D., Metropolitan See
Cardinal Priest - Monseigneur Apostolate







Help us to refurbish, renovate, and redevelop
St. Land
Temple Private Chapel.


Memoriam Benevolence Relief Fund Foundation



8TH Cardinal Archbishop Enthronement
Dispensation posting - August 31, 2010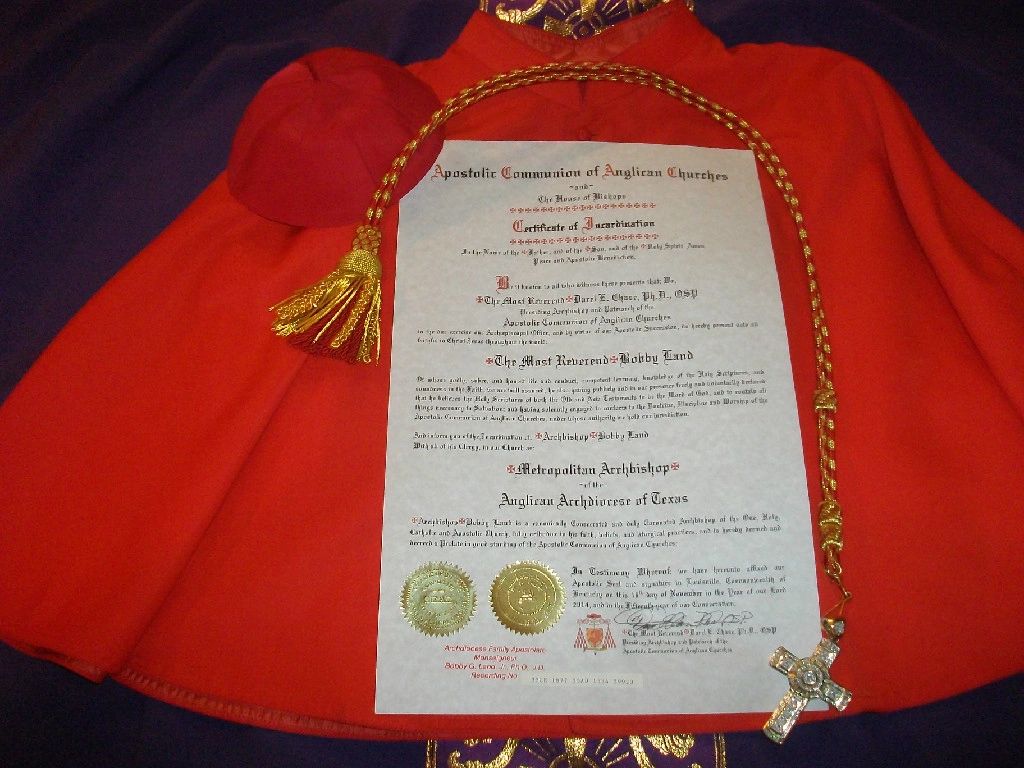 BOBBY LAND JR., ARCHBISHOP OF TYLER
ARCHDIOCESAN MONSEIGNEUR FAMILY APOSTOLATE
ST. LAND TEMPLE MEDIA MINISTRY

THE FOLLOWING MEDIA VIDEO HAS BEEN PRODUCED BY THE MEDIA MINISTRY OF
SAINT LAND TEMPLE COPYRIGHT 2015
BOBBY LAND JR. - EXECUTIVE PRODUCER





Crown (hoed) en Brim (tossels) - van aartsbishop van Tyler, meeste dominee, Metropolitan

Ecclesiastical impart - Coronam (hat) et labium (tossels) - Archiepiscopus Tyler,
uirum reuerendissimum, protesting.